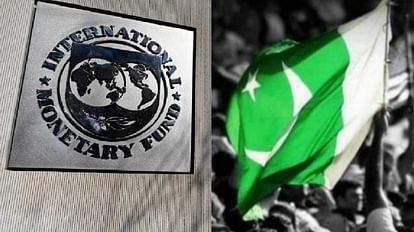 IMF-Pakistan.
– Photo : Agency (File Photo)
Expansion
The International Monetary Fund (IMF) has given a big blow to the Shahbaz government of Pakistan, which is on the verge of default. Rejecting the circular debt management plan, the IMF asked the Pakistani officials to increase the electricity rate by Rs 11 to 12.50 per unit. The fund said that this would limit additional subsidies of 335 billion rupees in the current financial year.
The IMF mission is currently in Pakistan and is holding talks on the government's ninth review, which will continue till February 9. On the second day of talks, the IMF termed Pakistan's debt management plan as "impractical". He said that this plan is based on some misconceptions. Now the Shahbaz government will have to change its policies so that losses in the power sector can be stopped.
The IMF and Pakistan's finance ministry will work on reducing the fiscal deficit. The Shahbaz government was hoping that the way for the loan would be cleared in the ongoing discussions with the IMF officials, but now it seems to be getting a big blow. The News International reported that circular debt occurs when an entity facing problems with cash flow is unable to pay its suppliers and creditors. While the IMF termed the revised CDMP as unrealistic, Pakistan has been asked to change the policy prescription to limit losses in the power sector.
opposition to subsidy

The circular debt of Pakistan has reached a whopping amount of Rs 952 billion. The Shahbaz government has now given a new plan for debt management to the IMF. It says that even after increasing the electricity bill by Rs 7 per unit, a subsidy of Rs 675 billion will be needed in the first two quarters of 2023. IMF has strongly opposed this and asked the Shahbaz government to increase the rate of electricity from 11 to 12.50 paise per unit.

Electricity prices will have to increase

After this stick of IMF, now the Shahbaz government will have to leave its trickery and increase the price of electricity. The Shahbaz government is trying to somehow increase the low rates of electricity so that it does not have to face opposition from the public in the elections. The IMF said that the Shehbaz government ignored the exchange rate while calculating it. He has also asked the Shahbaz government to hold talks with the opposition Imran Khan.